LWCC GriefShare presents: Surviving the Holidays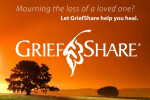 LWCC GriefShare presents: Surviving the Holidays
A virtual seminar to provide help and hope as you navigate the holidays.
The Virtual Surviving the Holidays Seminar will be offered by our GriefShare Ministry. This virtual seminar is open to anyone who is experiencing grief after the loss of a loved one. It offers practical, actionable strategies for making it through the holiday season. Sessions will be offered on Wednesday, November 9, 2022, from 6:30pm – 8:30pm ET and Monday, December 12, 2022, from 6:30pm – 8:30pm via Zoom.
Cost: $5 for the survival guide workbook

to register for the Wednesday November 9 session.
to register for the Monday, December 12 session.