LWCC COVID-19 Communication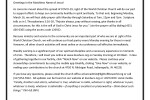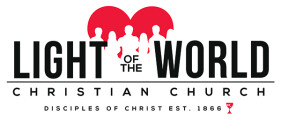 Rev. R. Janae Pitts-Murdock, Interim Senior Pastor
"Do not worry about anything, but in everything by prayer and supplication with thanksgiving let your requests be made known to God. And the peace of God, which surpasses all understanding, will guard your hearts and your minds in Christ Jesus." Phil 4:6-7 (NRSV)
March 13, 2020
Greetings in the Matchless Name of Jesus!
As concerns mount about the spread of COVID-19, Light of the World Christian Church will do our part to support efforts to keep our community healthy in spirit and body. To that end, beginning Monday, March 16, we will host daily prayer calls Monday through Saturday at 7am, 12pm and 7pm. Scripture tells us in 1 Thessalonians 5:16-18, "Rejoice always, pray without ceasing, give thanks in all circumstances; for this is the will of God in Christ Jesus for you." Join the prayer call by dialing (425) 436-6365 using the access code 126922.
Because ministry and service to the community are an important part of who we are at Light of the World Christian Church, we will continue our food pantry every Monday evening for those in need. However, all other church activities will meet online or via conference call effective immediately.
Weekly worship is a significant part of our spiritual discipline and a necessary experience in moments of crisis. Therefore, I will meet you online at www.lovelwcc.org on Sunday morning at 10:30am. In lieu of gathering together in our facility, click "Watch Now" on our website. Please continue your stewardship commitments by using the mobile app Givelify, clicking "Give Now" on our website, or mailing your contributions to the church at 4750 N. Michigan Road, Indianapolis, IN 46228.
If you have any questions, please email the church office at or call (317)254-5922. All updates can be found on our website at lovelwcc.org or LOVELWCC social media. "Finally, brothers and sisters, whatever is true, whatever is noble, whatever is right, whatever is pure, whatever is lovely, whatever is admirable—if anything is excellent or praiseworthy—think about such things." Phil 4:8 (NIV)
In peace and prayer,
Pastor Janae Pitts-Murdock
Senior Pastor
"Join Us at The Light Where the Love Shines Bright"
4646 N. Michigan Rd., Indianapolis, IN 46228
Telephone: 317-254-5922 Fax: 317-254-5662
www.lovelwcc.org