Coming Soon This Fall!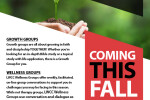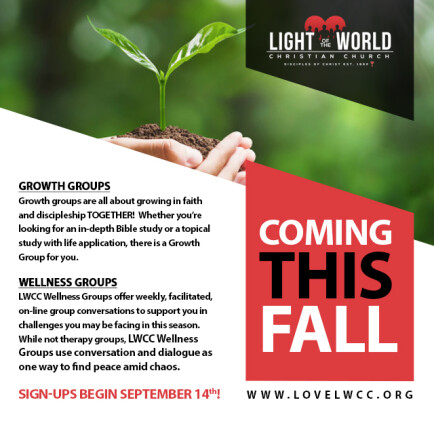 Coming this Fall….
GROWTH GROUPS
Growth groups are all about growing in faith and discipleship TOGETHER! Whether you're looking for an in-depth Bible study or a topical study with life application, there is a Growth Group for you. Growth groups are small groups who meet for 1 hour each week for 10 weeks via conference call or Zoom. Sign-ups begin September 14th!
WELLNESS GROUPS
LWCC Wellness Groups offer weekly, facilitated, on-line group conversations to support you in challenges you may be facing in this season. LWCC Wellness Groups are an opportunity to connect with others around shared experiences. While not therapy groups, LWCC Wellness Groups use conversation and dialogue as one way to find peace amid chaos. Sign-ups begin September 14th!