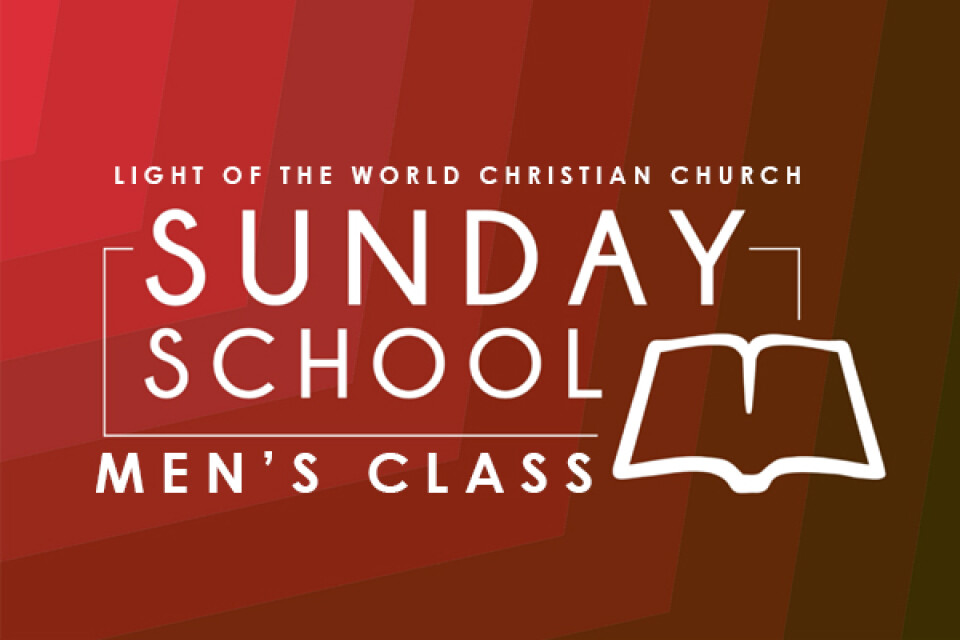 Every Sunday, 9:00 AM - 10:15 AM
LWCC- MEN'S SUNDAY SCHOOL CLASS


Join Zoom Meeting
Meeting ID:
Passcode:


PLEASE NOTE: AS A SIGN OF THE TIMES, DUE TO THE INCREASED USE AND CALL VOLUME ASSOCIATED WITH ALL CONFERENCE CALLS, YOU MAY GET A BUSY SIGNAL. MANY OF THESE TYPE OF CALLS ARE SET UP ON THE TOP OF THE HOUR, AND THEREFORE; DON'T GET DISCOURAGED!! SOME OF THIS CAN BE AVOIDED BY CALLING IN A FEW MINUTES EARLY (I.E. SUCH AS 8:50 - 8-:55 A.M. TO AVOID THAT CONGESTION)

Study Guide Download
In addition, please REVIEW the above attachment, for the Scriptural Text Reading and Discussion Questions., If you should have any questions, please feel free to call me. Please feel free to forward this email and invite someone to join us as well !

Thank You!
Hope to hear you on the call.