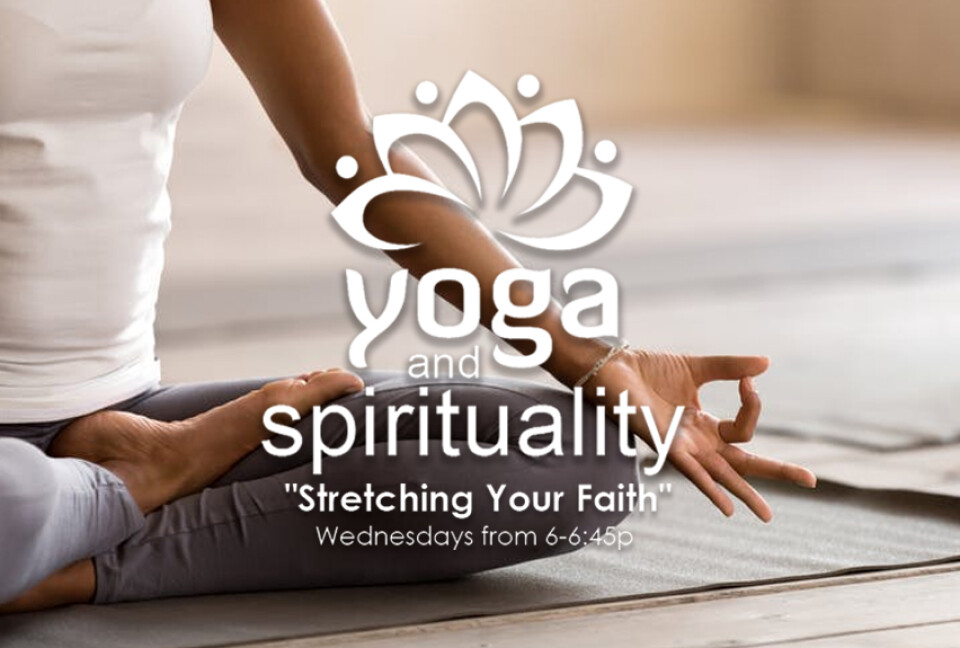 Every Wednesday, from 03/25/2020 to 04/15/2020, 6:00 PM - 6:45 PM
You are invited to attend a Yoga & Spirituality course led by instructors Diana Bush-Harris and Monica Wearren entitled, "Stretching Your Faith" beginning on Wednesday, 3/25/20. The class will start promptly at 6:00 pm and end at 6:45 pm. Log on and experience the many benefits of yoga, while improving your balance, strength, stamina, as well as physical and emotional healing!! Be sure to grab a mat and wear comfortable clothing.


Zoom is the leader in modern enterprise video communications, with an easy, reliable cloud platform for video and audio conferencing, chat, and webinars across mobile, desktop, and room systems. Zoom Rooms is the original software-based conference room solution used around the world in board, conference, huddle, and training rooms, as well as executive offices and classrooms. Founded in 2011, Zoom helps businesses and organizations bring their teams together in a frictionless environment to get more done.