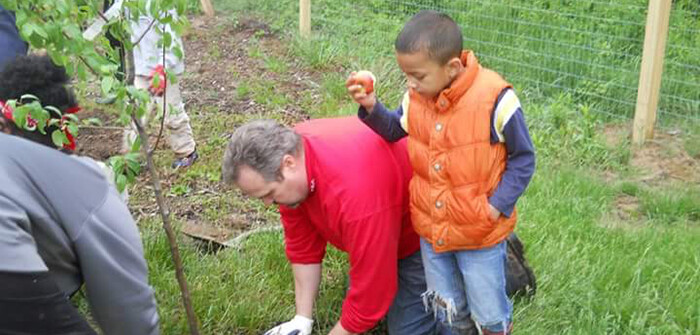 Join our church
We are excited about new members. You may become a member of Light of the World Christian Church during the Invitation time of the service. If the Invitation time passes and you decide you would like to join, at the end of service have a seat, in the first two rows on the west side of the sanctuary (by the piano), and a member of our New Member Team will assist you. It's just that easy.
However you choose to join, we are thrilled that you did! After you join, we will gather your contact information, provide you with information on New Member's Classes and share with you all the ways you can begin serving the Lord in your new church home.
Guest Involvement
Haven't decided to join us yet? That doesn't mean you can't get involved. There are a variety of service opportunities available to you. For example, you may want to serve in our Food Pantry or the Stephen Talley Community Garden. Maybe you are interested in participating in our holiday giveaways at Thanksgiving and Christmas. As a visitor you may participate in many of our activities after meeting all criteria for service. For example, anyone volunteering with our youth must complete a criminal background check. Anyone volunteering in our transportation ministry must have a valid CDL and proof of insurance. After meeting service criteria, your desire to volunteer is encouraged and welcomed. Don't let your decision on membership stop your volunteer spirit. Sign Up and Get Involved!